Sales Marries Marketing was an organic outgrowth of our individual careers and relationship / partnership.
We share an office, and often collaborate on our individual projects and naturally discuss the subjects of sales and marketing throughout our days together. Sales Marries Marketing is our shared vision and we bring it to life on our podcast where we share with you our passion, affinity for working SMART, teaching/sharing our knowledge and experience, living authentically, supporting others, creating a catalyst for your growth, and giving of service to others.
Nicholas
Nicholas has been a consummate team player and Bon Vivant his entire life. His personal mantra is I hate losing more than I like winning.  His leadership qualities were honed in the United States Marine Corps as a 0311 Infantry Marine. There he developed a focus on improvisation, adapting and always overcoming obstacles put in his path and in front of his team.  Semper Fidelis is not a just a saying, it is a way of being.
As a Sales Professional with high emotional intelligence, and 25+ years of successful strategic enterprise sales experience, he consistently exceeds quota while driving market share for leading SAAS, software and technology organizations.  He has proven account-based marketing skills with the ability to develop, manage and whitespace within large complex strategic accounts.
The preparation and presentation of specific targeted business use cases; based on client-specific critical success factors as always been central to his success. He manages professional relationships and presentations to C-suite executives in these industries: retail, media, finance and healthcare. Nicholas also posesses a deep understanding of executing Agile Methodologies.
He played college football and track and rugby in the Marines. He continues to be an avid sportsman, skier and hiker with his rescue dog Hank Dombrowski.
"Live as if you were to die tomorrow. Learn as if you were to live forever." ― Mahatma Gandhi
"Great Spirits have always encountered violent opposition from Mediocre Minds" – Albert Einstein
Donna
A huge fan of inbound marketing, Donna has helped clients grow their web traffic through blogging, email marketing and social media. Mostly through the use of blogging, one of Blue Circle's clients raised their website traffic by over 400% and leads by 200%.
During a stint as a Senior Digital Strategist, Donna created digital, website, brand and marketing strategies for clients in B2B and B2C companies, both traditional and eCommerce.
Basically a homebody and computer geek, Donna enjoys being social from the comfort of her desk. But she will go out to teach seminars on Social Media, including Linkedin, facebook and Twitter.
Recent speaking engagements include Fashion Digital, The CEO Network, Shopify / Refersion Meetup and the Digital Innovation Conference in NYC on on topics such as eCommerce, Influencer Marketing and Digital Marketing.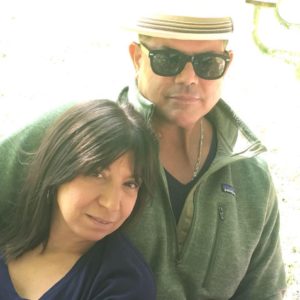 Join us as we drink wine, share what we are reading, ruminate about business and what excites us about the future of marketing and sales. We are always interested in opening a dialogue and hearing about what gets you fired up. If you have something extraordinary that you want to share, we would love to invite you to contact us for a guest spot on the podcast.